THE BREAKTHROUGH ENTREPRENEUR SEMINAR (B.E.S.) CAMPAIGN HAS ALREADY STARTED!
Friday, August 30, 2019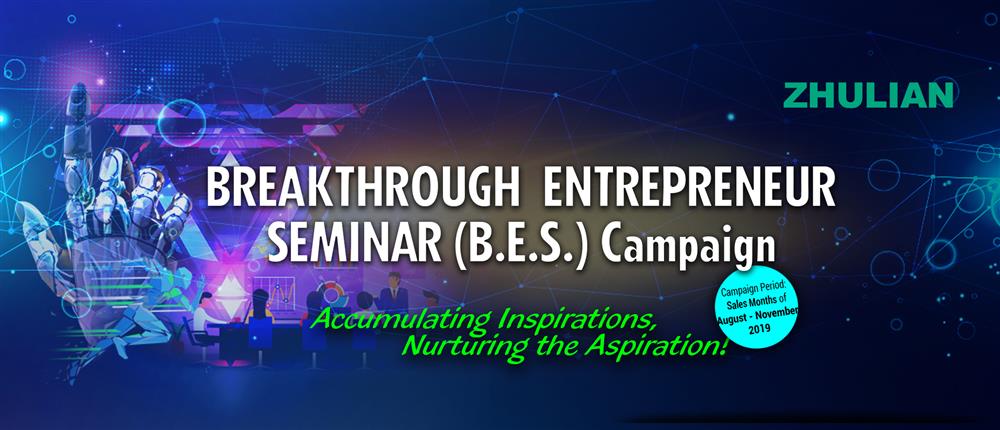 The 'best' has yet to come!  Fulfil the stipulated qualifying conditions within the campaign period, and you will get a seat in this inspiring seminar with ZHULIAN where you will gain valuable, wonderful and fun learning experience!  Act now!